Key jobs
We specialise in finding roles for supply & demand planners, production and manufacturing professionals within supply chain to indirect and direct procurement professionals as well as logistics experts.
Our consultants only recruit supply chain, procurement and logistics professionals at the mid to senior level and are experts in their niche areas. Because we're specialists, we can offer you in-depth understanding of your career goals.
Supply Chain, Procurement & Manufacturing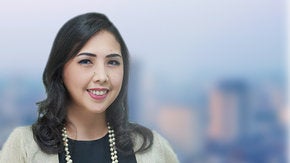 We specialise in helping supply chain & procurement professionals find jobs across Indonesia.
The majority of our consultants were professionals in the industry. They recruit for and have maintained their professional network and affiliations, providing you with first hand news on the latest trends and developments in their specialised sectors.
The team is excited about becoming your recruiter and helping you achieve your career goals.
Contact:
Rachmi Fauzie, Manager
E: rachmi.fauzie@robertwalters.co.id
T: (62) 21 2965 1506