What we do
Robert Walters is a global, specialist professional recruitment consultancy.
"Our story begins in 1985, when our CEO, Robert Walters, opened the first office in Central London. Rob has led the company ever since and has the same passion and commitment today.
Over the last years the business has grown and so has our ambition. We now operate across countries and employ over people. It's a powerful success story built on the strength of our people.
Organizations rely on us to find high quality professionals for a range of specialist roles. Professionals who are looking for a new role, whether it's on a permanent, interim or contract basis, trust us to find them their ideal job.
I believe that Robert Walters is something special. But I and others in the company never forget that the most important person to us is you – whether you're a hiring manager or a job seeker."

Giles Daubeney, Deputy CEO, Robert Walters
Mission, values and purpose
We want to be the world's leading specialist recruitment consultancy and recruitment outsourcing provider. That means being the first name the world's businesses choose whenever they need to hire the best.
And being first means being clear in terms of the quality of service we provide our clients and our candidates. Our focus on quality in all we do, integrity, and teamwork are values that run through the heart of the business.
Together, these values underpin our purpose as a business: powering people and organisations to fulfil their unique potential. So every decision we make enriches our client relationships, deepens our candidate understanding and strengthens our commitment to colleagues.
From the first office to the th country we want to create a fulfilling environment for our people to work in and instil a belief in doing things the right way.
Our strategy
The Group's strategy for growth is centered on international expansion and discipline diversification.

But we haven't grown by snapping up our rivals, we've done it by making sure we deliver on our promises. And that's meant more companies and professionals want to work with us. Quality and integrity are our watchwords.
Our growth is largely organic, with the group only making 3 market-entry acquisitions in its 30 year history. Driving growth through further specializing in our existing recruitment disciplines and the launching of new specialist teams means we're helping more and more job seekers and organisations across the world.
Robert Walters in Indonesia
Established in 2011, Robert Walters Indonesia recruits specialist professionals for roles across a range of industries. Understanding the needs of the market and providing an innovative solution is what sets us apart from our competitors. Our Indonesia office has recently launched the Pulang Kampung initiative, targeted at bringing home Indonesians from abroad. 
Please do contact me on (62) 21 2965 1500 or email me at eric.mary@robertwalters.co.id if I can assist with your job search or hiring needs.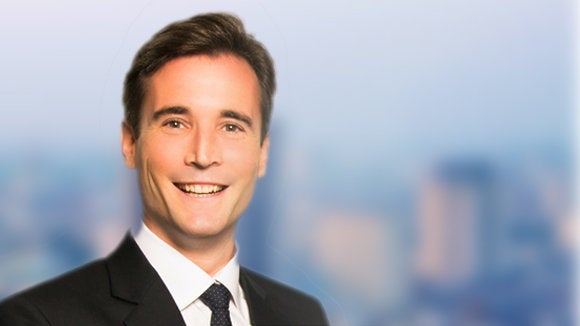 Indonesia disciplines
We recruit specialists in a range of professional areas for permanent roles. These are the core disciplines that we recruit in Indonesia. Our larger teams recruit across many more areas and break down their core disciplines into many different specialist teams.

We're specialists
We have specialist teams who are experts in their area. Whether they're recruiting in accountancy or the legal sector, you won't find them working in areas outside their field of expertise.

Team-based culture 
We don't operate on a commission basis, instead we offer team-based profit share - ensuring candidates have access to a range of companies so the right person is placed in the right job. 

We act with integrity
If you register with us, we will never send out your CV without your permission. Quite simply, we don't think it's right. And we don't push people to accept a role just to make a fee. 

Thought-leaders
Throughout the year we produce regular market reports and research on key recruitment and job market trends. Our annual Global Salary Survey and bonus surveys serve as crucial decision-making tools for clients and our Jobs Indices track job advertising volumes, offering key insights into the job market.

Industry innovators
We were the first to launch a Global Salary Survey, a 500 page guide to salaries, the first to launch a recruitment outsourcing business, and the first to launch a Salary Checker app, downloaded 250,00 times. The Group's mobile apps have been downloaded in excess of 150,000 times in the last two years.

Award-winning
Best Recruitment Innovation 2015, Best Recruitment Company in China 2015, Grand Winner HR Asia Recruitment Awards 2015 and Best Marketing Team 2014 are just some of our recent achievements. We're pleased to say we've been consistently singled out for our dedication to clients and candidates.