Key banking & financial services jobs in Indonesia
We specialise in finding roles for corporate banking and investment banking professionals, financial analysts including business analytics, credit analysts, equity analysts, risk management, audit and operations.
Our consultants recruit within the banking, insurance, asset management, securities, investment banking, and credit insurance sectors, as well as payment services and are experts in their niche areas. Because we're specialists, we can offer you in-depth understanding of your career goals.
Our approach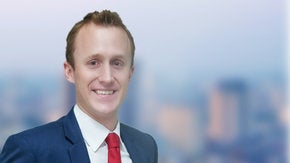 We've been helping banking and financial services professionals find jobs in Indonesia for over six years.
Our recruitment consultants understand your needs as they specialise in the areas they recruit in. We strive to provide a high level of service and the constantly growing number of referrals is a testament of that. We look forward to meeting you for an in-depth discussion regarding yourself and your recruitment needs.
The team is excited about becoming your recruiter and helping you achieve your career goals.
Contact:
Hywel Davies, Director - Technology, Finance, Banking & Legal
E: hywel.davies@robertwalters.co.id
T: (62) 21 2965 1529
Popular content
Risk is currently one of the most sought-after areas of financial services. Here are some insights on the challenging career.

We look at three CEOs who utilised social media effectively and what you can learn from them.