Key jobs
We specialise in recruiting experienced marketing professionals for roles across all disciplines. With our ear on the ground, we know which companies are on the look out for your expertise and skills.
Our consultants recruit across a broad range of industries including FMCG, retail, consumer electronics, e-commerce, telco, industrial, manufacturing, financial services and professional services, and are experts in their niche areas. Because we're specialists, we can offer you in-depth understanding of your career goals.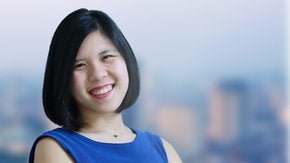 We've been helping marketing professionals find jobs in Indonesia for over six years.
Our specialist consultants are seasoned recruitment professionals and are well equipped to understand your needs and match them to potential opportunities. We'll meet you for a detailed and focused discussion and work with together with you to achieve your career aspirations.
The team is excited about becoming your recruiter and helping you achieve your career goals.
Contact:
Stephanie Leong, Manager
E:  stephanie.leong@robertwalters.co.id
T:  (62) 21 2965  1532
Popular content
Discover the latest recruitment market updates, hiring advice and salary information across Indonesia via our newly released Salary Survey 2017.

With the continued entrance of FMCG firms into Indonesia, branding roles become increasingly popular. We outline the key trends in this competitive sector.