The Salary Survey 2020 is on its way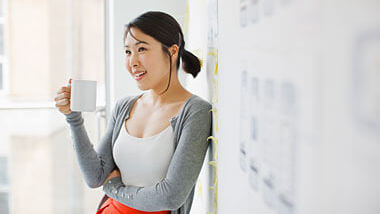 The latest version of the Robert Walters Salary Survey is on its way and you can reserve your copy now.
Don't miss out on the most up-to-date salary information and employment trends. The annual book contains recruitment market updates, hiring advice and salary information from across Greater China and South East Asia.
For employers - With the latest information on salaries and employment trends across a range of industries, as well as hiring tips and advice, our 2020 Salary Survey will ensure you are best positioned to attract and retain top talent in your sector.
For employees - Due for a pay rise in 2020? Find out what you're worth with the most comprehensive list of salaries in the industry. Or if you're considering making a move, find out what skills and experience employers are looking for, across a range of sectors.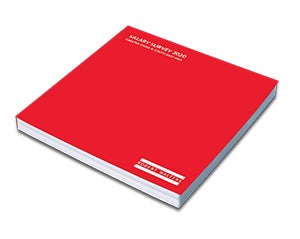 About the Salary Survey
Now in its twenty-first edition, the Robert Walters annual Salary Survey is the most comprehensive review of professional salaries and recruitment trends around the world.
The Greater China & South East Asia book consists of 9 countries, is free, and covers Mainland China, Hong Kong, Indonesia, Malaysia, Philippines, Singapore, Taiwan, Thailand and Vietnam. Our Salary Survey is based on the analysis of permanent, interim and contract placements made across each of our geographies and recruitment disciplines during 2019.
Register now to be one of the first to receive the 2020 edition when it is released in late November. In the meantime, we willl also send you a digital copy of our latest e-guide, Grow your Talent, Hire Based on Potential.
Hiring Trends in Indonesia
Businesses in Indonesia took a more conservative stance towards hiring in the first half of 2019, as they waited for more clarity of political direction amid elections and other global events, such as the US–China trade war. In the second half of the year, hiring recovered and is expected to continue to remain active in 2020 despite a global economic slowdown.
Business partnership and stakeholder management skills are particularly sought after, as businesses look to their people to drive growth and expansion. Talent with these skills is in short supply and employers should consider tapping into Indonesian talent who reside overseas. Our Pulang Kampung campaign helps businesses find the people they need by connecting with overseas Indonesians and helping themto move home to relieve skills shortages.
Interested in learning more details? Reserve your copy today.