In The News: Salary Survey 2020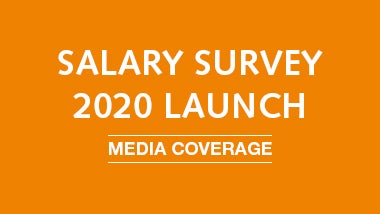 In a short period of time, Indonesia's digital economy has experienced rapid growth and has triggered corporations to accelerate their digital transformations, in order to support their business success.
Based on the latest report from Google and Temasek, Indonesia's economy has reached US$40 billion – growing five times more compared from US$8 billion in 2015. This has made Indonesia as one of the countries with the fastest-growing new economy in the last five years in Southeast Asia.This condition of ever-increasing economy driven by digitalisation has also encouraged a high demand for tech-savvy professionals including managers with hybrid skills that will be much sought after in 2020.

"This ever-increasing digitalisation will continue and become a major driver in terms of hiring strategy. The demand will stay high for tech-savvy professionals, managers with hybrid skills and well-rounded 'glocal' professionals who have a good understanding of global and local cultures and mindset." " said Eric Mary, country manager of Robert Walters Indonesia.
It is predicted that in 2020 professional workers who are getting promoted or move jobs will have the opportunity to get a salary increase of 15% to 30% depending on their skills set and seniority. Meanwhile, high performing workers who remain in their jobs will expect an average increase of 8%, while 77% of professionals expect bonuses of 15%+ of their yearly salaries.
Check out the related articles published by the local media:

For a more in-depth look at the recruitment market in 2020 for Indonesia, download your free copy of Salary Survey 2020 today.

Get in touch with us at jakarta@robertwalters.com or call us at +6221 2965 1500 to know more on the latest market trends and job opportunities.