Robert Walters Indonesia raises funds for Bersinar Orphanage on Global Charity Day 2021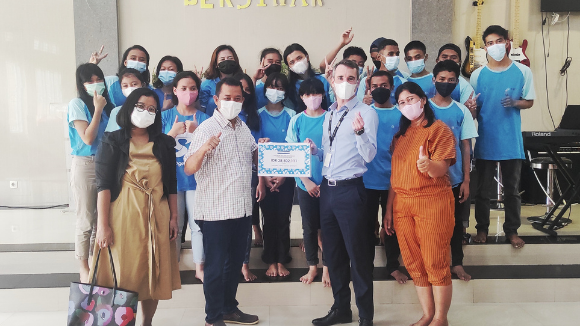 The Robert Walters Group held its annual fundraising event on 8 October 2021 and this year, the Indonesia office came together to raise a total of IDR 28,502,111 for Bersinar Orphanage.
A united effort

To raise as much as possible for Bersinar Orphanage, all the teams organised and ran their own fundraising activities. Amongst all the activities planned, the 'Singing Competition' and 'Lemon Face Challenge' were the top few activities that saw the most funds raised. All the employees were closely involved and we saw active participation and contribution to raise as much money as they could for the orphanage.
In addition to these activities, the office played other games such as 'Kahoot', 'Guess that Sketch', 'Make Up Challenge', 'Post-it, Shake it off' and many more.
Eric Mary, Country Head of Robert Walters Indonesia, commented: "Despite the ongoing pandemic and having to run our Global Charity Day virtually, everyone still had fun participating in the various activities planned! The visit to the orphanage brought smiles to everyone and we hope the children can build a bright future for themselves despite the circumstances they are in."

About Bersinar Orphanage

Founded in 2003, Bersinar Orphanage provides assistance in the areas of education as well as mental, spiritual and health development to orphans and underprivileged children.