More regional tech companies launching their business in the market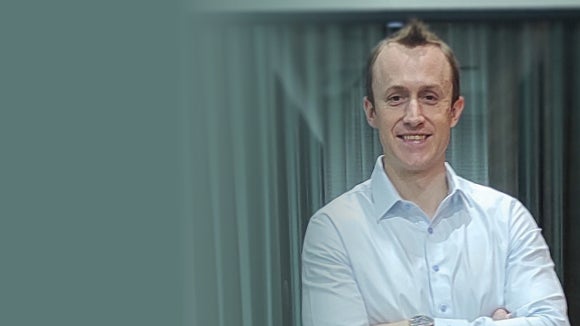 Hiring sentiments will stay cautious if the pandemic goes on. However, a stronger hiring appetite across all financial institutions was seen in the second half of 2021, according to the 2022 Robert Walters Salary Survey. One reason is because there is more stability now that companies are accustomed to working from home.
Traditional financial institutions are also continuing their digital transformation and selling more products online. At the same time, regulators are also issuing more licenses as Indonesia's fintech landscape grows. On the candidate front, more employees are now willing to move between companies due to the high vaccination rate in Jakarta.

Hywel Davies, Associate Director of Banking, Finance, Legal & Tech divisions at Robert Walters Indonesia, shares his expectations about the labour market for banking & financial services professionals in 2022.

Fintech start-ups will continue to expand

Hywel shares, "The market will likely be more buoyant in 2022. Companies will continue their digital transformation programs. Meanwhile, more regional tech companies launching their business in the market by acquiring smaller Indonesian banks, so we can expect to see the birth of more digital banks. Fintech start-ups, particularly those in lending and insurance, will continue to expand and compete with traditional financial institutions for experienced candidates. Candidates with a network and experience of working with regulatory bodies like OJK and the Bank of Indonesia, will continue to be highly sought after."

Demand for sales and business development talents

"With the continued growth of local fintech start-ups, we expect a healthy demand for candidates in sales and business development, especially those experienced in selling digital products," Hywel reveals.

As he explains further, "Start-ups will also need professionals in risk, compliance and internal audit to help them keep up with the changing regulatory landscape. Many local venture capital funds will need professionals with sell-side experience. They will need candidates who can source new investment opportunities, bring in new cash flows, and win over tech start-ups looking to expand."

Attract new candidates with remote and flexible working opportunities

"Our advice to hiring managers is to speed up the hiring process. Once you have identified your preferred candidates, extend your offer as soon as you can so you do not lose them out to another organization," Hywel highlights.

He adds, "Remote and flexible working opportunities aren't valued only by existing employees. It can help you attract new candidates. Many candidates find that they are more productive working from home, and they appreciate being able to avoid high transport costs. Where possible, see if you can offer such work arrangements."

Continued growth of local fintech start-ups will bring about demand for talent in sales and business development, especially in digital products.
Market rebounds in 2022

Hywel points out, "We expect that Banking and Financial Services candidates will request for pay increments of 20-30% as they move jobs, due to the market rebound in 2022.".

Find out more

Request access to our 2022 Salary Survey to benchmark salaries and find out the latest hiring and talent trends in Indonesia's job market.