Market is recovering to almost pre-pandemic conditions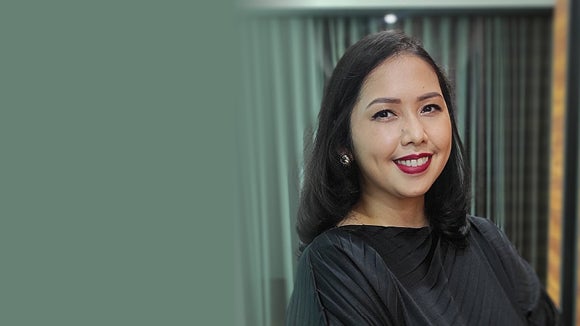 The second year of Covid-19 has been harder mentally, than economically. More companies are actively hiring and they have also adjusted their onboarding processes to accommodate remote work. The market is almost back to pre-pandemic conditions. There is a demand for the right talent in Supply Chain & Procurement, though companies are more cautious about who they bring into the business, according to the 2022 Robert Walters Salary Survey.
Rachmi Fauzie, Manager of Supply Chain, Engineering and Procurement division at Robert Walters Indonesia, shares her expectations about the labour market for accounting and finance professionals in 2022.

Surge in overseas Indonesians returning home

"For 2022, we expect that companies will try to bring back Indonesians who are living abroad. In the last 18 months, there's been a surge in overseas Indonesians returning home. I believe that companies will actively seek out these profiles. Recruitment has taken a bit of a back seat in the last 18 months, so companies are expected to invest more in that moving forward. If they don't, they risk falling behind their competitors due to a scarcity of strong profiles in the market", highlights Rachmi.

She adds, "Versatile Supply Chain professionals who can move from sub-sector to sub-sector will be more sought after. We're starting to see more companies asking for candidates with diverse backgrounds, so candidates that can add value in more than one vertical in a single industry will be very valuable."

Adapting to living and working remotely

Rachmi shares, "Consumption has gone up as everyone has adapted to living and working remotely, so Indonesia's e-commerce and retail sectors are experiencing healthy growth. Qualified professionals in Supply Chain, Warehousing and Operations will be in high demand."

She also points out, "Apart from e-commerce companies, traditional Logistics companies will also look to attract more young professionals over the next 12 – 18 months, especially those with strong Fleet Management and Destitution experience. This is so they can compete against the rise in Logistics Platform start-ups that reduce inventory costs."

Active approach to stay ahead of competition

"For recruitment, we advise that hiring managers take an active approach to stay ahead of the competition. Some companies lost a big proportion of their employees in the last 18 months, while other bigger companies continued their recruitment throughout the pandemic. What's critical now is identifying which positions are necessary, and quickly finding ways to integrate and bring new employees onboard", says Rachmi.

She also highlights, "When it comes to retention, have a clear understanding of what employees want the most. Offering benefits such as healthcare and flexible work arrangements go a long way in helping you retain your employees. Also have frequent salary reviews because more companies are approaching and making offers to candidates. Often, employees that are happy with their wages are less likely to interview with other companies."

Be flexible on requirements. Candidates don't need to possess all desired skills; they can learn and grow through training programmes.
Market continues to grow

Rachmi reveals, "2022 will be a year of significant growth for candidates and companies. After lying dormant for the last couple of years, the market is now energetic and hungry for growth."

Candidates with a strong pull factor can expect salary increments in the coming year. Salaries are expected to go up 7 – 10% because increments were put on hold last year, and some employees even took pay cuts because of the pandemic.

Find out more
Request access to our 2022 Salary Survey to benchmark salaries and find out the latest hiring and talent trends in Indonesia's job market.