Salary Survey 2018: Indonesia's salary and job trends in 2018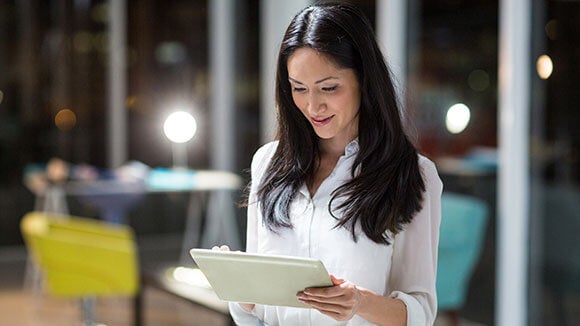 How much are Indonesians set to earn in 2018 and what skills are likely to be in demand by employers? check out our exclusive summary of the local job market from our latest Salary Survey 2018.
Salary Survey 2018: Country highlights
Continual economic growth and steady business expansion to drive recruitment activity in 2018.
We expect relatively steady growth and hiring activity throughout 2018 in Indonesia. Recruitment will continue to be driven by particularly high growth areas, such as fintech, general emerging technology companies and supply chain and logistics.
This was among the key findings of the Robert Walters Salary Survey for 2018. The annual survey contains recruitment market updates, hiring advice and benchmarks salaries across our global markets.
Hiring trends in Indonesia
Growth in sectors such as banking and financial services, insurance, manufacturing and FMCG is set to lead to an active job market in 2018. This is especially so for professionals with expertise in professional services, information technology, consumer products and online retail.
Demand for well-rounded, tech-savvy local candidates fluent in both Bahasa Indonesia and English is expected to continue in 2018. Companies are also set to continue seeking skilled local talent with international experiences.
As a result, our Pulang Kampung campaign remains more relevant than ever in helping Indonesian talent from overseas find jobs back home.
About the Salary Survey
Now in its nineteenth edition, the Robert Walters annual Salary Survey is the most comprehensive review of professionals salaries and recruitment trends around the world.
The Greater China & South East Asia book consist of 9 countries, is free and covers China, Hong Kong, Indonesia, Malaysia, Phillipines, Singapore, Taiwan, Thailand and Vietnam. Our Salary Survey is based on the analysis of permanent, interim and contract placements made across each of our geographies and recruitment disciplines during 2017.
Download your copy of the 2018 Salary Survey
The 2018 Robert Walters Salary Survey - Greater China and South East Asia is here and you can download your free copy now. Don't miss out on the most up to date salary information and employment trends in Indonesia. The annual book contains recruitment market updates, hiring advice and salary information from across our regional markets.
For a more in-depth look at our expectations for the recruitment market in Indonesia, download your free copy of the 2018 Salary Survey today.
Get in touch with our consultants at jakarta@robertwalters.com or call +62 212965 1500 for more information on latest market trends and job opportunities.