Strong economic outlook and trend in digitalisation will drive salary hikes to 30% in 2018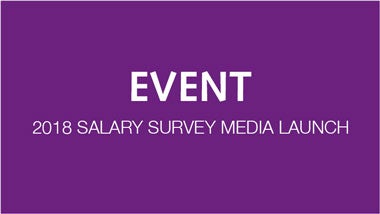 Indonesia's strong market condition supported healthy salary increments in most sectors in 2018. The digitalisation trends in various industry sectors will also affect companies in recruiting skilled workers next year. Skilled job movers can normally expect a salary increment between 15-30% and for specialist roles in technology and compliance increases of up to 50% can occur.
At the media launch of Robert Walter's Salary Survey 2018 - Greater China & South East Asia, Rob Bryson, Previous Country Manager of Robert Walters Indonesia, said "The digitalisation trends spur businesses to create an online platform to increase competitiveness and widen the reach of consumers. Job seekers with experience in statistics, data analytics and framework creativity will be highly sought after." He also added that competent business analysts and professionals will also be in demand as businesses look to data to maximise their customer base and win market share.
Companies operating in growing sectors: fin-tech, emerging technology, supply chain and logistics, will be actively seeking quality candidates. A well-rounded, tech-savvy local candidate fluent in both Bahasa Indonesia and English with international experience will continue to be in high-demand, especially with a serious shortage of such talents in Indonesia.
View the full article via these links:
For a more in-depth look at our expectations for the recruitment market in the Indonesia, download your free copy of our Salary Survey today.
If you are keen to know more about Robert Walters Indonesia, please email us at jakarta@robertwalters.com or call +62 2965 1500.