Key jobs
We specialise in finding roles for IT experts who focus on areas including but not limited to architecture, programming, big data and analytics to ERP, infrastructure, project management, security and quality assurance.
Our consultants only recruit IT professionals for a selection of vendors and end-users and are experts in their niche areas. Because we're specialists, we can offer you in-depth understanding of your career goals.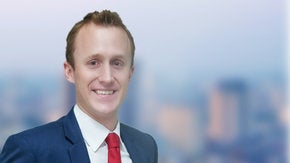 We've been helping IT professionals find jobs across Indonesia for over six years.
Our specialist consultants understand your needs because many of them are former IT professionals or have specialist recruitment backgrounds. We'll meet you for a confidential career discussion and then proactively approach companies on your behalf.
The team is excited about becoming your recruiter and helping you achieve your career goals.
Contact:
Hywel Davies, Associate Director - Accounting & Finance and Information Technology 
E:  hywel.davies@robertwalters.co.id
T:  (62) 21 2965 1551
Popular content
Discover the latest recruitment market updates, hiring advice and salary information across Indonesia via our newly released Salary Survey 2017.

Understanding a company's situation and your own value can help you to get the salary you desire. Here's what you need to know before entering into negotiations.