The regulatory landscape will continue to evolve with digitalisation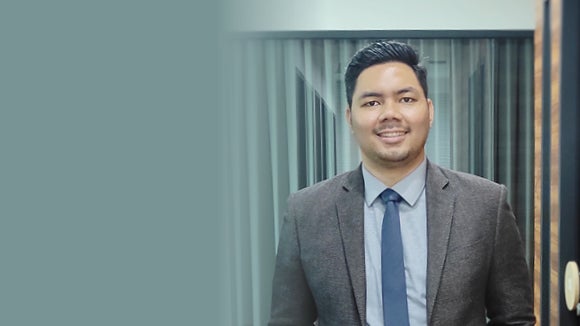 The legal job market was still negatively affected in 2021, but we've seen a rise in hiring activity was in the second half of the year. This was largely driven by Indonesian tech start-ups. Many traditional businesses also digitalised their product offerings at the start of the pandemic, and these efforts are paying off. They are now generating more profits, and can thus hire at greater volumes than before, according to the 2022 Robert Walters Salary Survey.
Albertus Pratama, Senior Consultant of Legal and Government Relations division at Robert Walters Indonesia, shares his expectations about the labour market for legal professionals in 2022. 

Tech start-up and digital transformation are main drivers in recruitment

Albertus shares, "Some larger start-ups are expected to make public offerings in the year ahead, and they will need legal professionals to support them as they do so. Meanwhile, FMCG and retail companies will be on the lookout for lawyers specialising in TMT – Technology, Media and Telecoms – who can support them as they digitalise their sales channels."

Private practice law firms will likely train and redistribute staff to strengthen their capabilities in new areas like TMT as well.

Regulatory landscape continues to evolve

"As Indonesian companies undergo digital transformation, the regulatory landscape will also continue to evolve. For this reason, legal professionals with regulatory experience will be highly sought after. This is particularly so for areas such as data privacy and data protection. Lawyers with prior IPO experience will likely be in high demand as well," explains Albertus.

Hire based on potential and train promising candidates

Albertus points out, "Good employees are hard to find. Our advice to hiring managers is to keep an open mind. Consider hiring based on potential and training promising candidates. You should also move fast when recruiting. Long interview processes can be draining for the candidate, and it increases the risks of the candidate accepting an offer from another organisation."

He recommends, "From a retention perspective, companies should support employee welfare and flexible work from home policies as the pandemic stretches on. Find ways to support them as they can be equally productive while working from home."

As the regulatory landscape evolves, legal professionals with experience, especially in data privacy and protection, will be sought after.

Strong demand for good candidates continues
Albertus reveals, "In 2022, we expect that candidates will request for pay increments of 25-30%. There is a strong demand for good candidates, but a short supply of available talent. Pay increments and bonuses were also put on hold during the pandemic, so we may see larger-than-usual increments in the coming year."
Find out more
Request access to our 2022 Salary Survey to benchmark salaries and find out the latest hiring and talent trends in Indonesia's job market.