Talent management and compensation & benefits skills in demand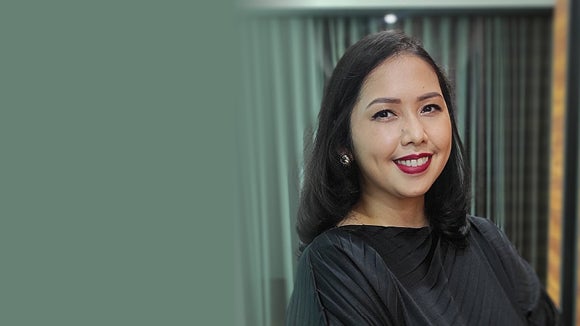 In 2021, businesses have stabilised after the disruption caused by the pandemic. There was clarity around their recruitment plans and number of headcounts, so the employment market saw positive growth over the last year, according to the 2022 Robert Walters Salary Survey.
HR professionals have learned to adapt to a new way of working. They have improved their competencies and skill sets through job enlargement, online learning, courses, and certifications. Hiring companies have benefited from these talents because they learned fast and contributed to the business. From start-ups to well-established companies, the technology industry has created high hiring demand. Companies in the industry were fast in their recruitment processes and they were successful in hiring talents from top companies.

Rachmi Fauzie, Manager of Human Resources division at Robert Walters Indonesia, shares her expectations about the labour market for accounting and finance professionals in 2022.

Online platform is now part of interview setting

Rachmi shares, "In 2022, more companies will provide flexible work arrangements to their employees. After all, companies have adapted well to the pandemic. At the same time, employees now know how to work and perform their tasks effectively under remote work settings. Interviews now commonly take place on online platforms. Candidates tend to be required to meet the hiring manager after proceeding to the final round. We expect this trend to continue in 2022. Lastly, as business recover from the pandemic, we expect that they will offer candidates more attractive benefits and salary adjustments."

Streamline hiring strategies to attract better talents

"Beginning from early 2021, I have observed that candidates with strong Talent Management and Compensation & Benefits skills are high in demand. This will continue to be the case moving into 2022. Many companies are restructuring their organisations, and therefore need better strategies to attract talent, assess their employees' competencies, and design more attractive compensation and bonus schemes," Rachmi explains.

Recognition and rewards to boost employee retention
Rachmi advice, "My advice to hiring managers would be, first, set clear timelines for an efficient and smooth hiring process. This includes giving feedback on CVs, arranging interviews, giving post interview feedback, and closing deals. Next, keep in mind that recognition and rewards are important for employee retention. Great schemes in this area boosts their engagement, trust and loyalty."

Finally, she points out "Be more flexible on candidate requirements. You don't always need candidates who match all skill sets on the job description. They can always learn and grow through training and development programs."

Be flexible on requirements. Candidates don't need to possess all desired skills; they can learn and grow through training programmes.
Candidates will enjoy larger salary increments

Rachmi reveals, "By now, many companies have stabilised their business against the effects of the pandemic. In the coming year, we expect that candidates moving jobs will enjoy larger salary increments between 15 – 25%."

Find out more

Request access to our 2022 Salary Survey to benchmark salaries and find out the latest hiring and talent trends in Indonesia's job market.