Positive hiring outlook for sales and marketing experts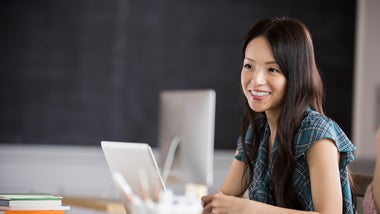 Sales and marketing professionals in Indonesia who have international exposure, are bilingual, and have the most up-to-date skills will be in demand in 2017.
This was among the key findings of our latest Salary Survey 2017. 
The report added that as business confidence rises this year, salary increments for sales and marketing professionals will range from 25 - 50% due to the scarce supply of talent.
Hiring managers looking to retain their best employees should consider offering more lucrative pay packages given their relative shortage. 
This is especially true for candidates who demonstrate innovative approaches, with a strong grasp of integrated digital marketing.
About the Global Salary Survey
Now in its eighteenth edition, the annual Global Salary Survey is the most comprehensive review of professional salaries and recruitment trends around the world.
The comprehensive book, covering 27 countries, is free and covers the UK and Ireland, Continental Europe, the Middle East, Africa, Asia, Australia and New Zealand as well as North and South America.The Global Salary Survey is based on the analysis of permanent, interim and contract placements made across each of our geographies and recruitment disciplines during 2016.
To know more hiring trends within sales & marketing and other industries, click here to request a copy of the 2017 Global Salary Survey.