Hiring surge for marketing professionals in technology industry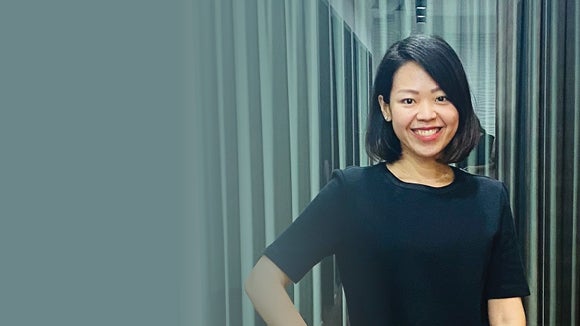 Within Sales & Marketing for B2C industries, we have seen a rebound in hiring needs in 2021, according to the 2022 Robert Walters Salary Survey.  Specifically, there's been a surge in hiring volumes for marketing candidates in the technology industry. However, the talent pool in this area is not as developed, and skill sets expected from these talents are very niche.
Michelle Tanjung, Manager of Sales & Marketing division at Robert Walters Indonesia, shares her expectations about the labour market for sales and marketing professionals in 2022.

Remote working dominates conversation

As Michelle highlights, "As the pandemic stretches on, remote work will continue to be a feature of conversations around hiring in 2022. There will be more flexibility presented to candidates, from online interviews to after they have settled into their roles."

She adds, "We can also expect to see more skill gaps as there is a lack of available, qualified talent to fill some of the newer technical roles that have been created."

Highest demand for strategic leaders

In 2022, professionals who can meet the skill sets for roles such as VP of Marketing, Performance Marketing Manager, and E-Commerce Manager will be highly sought after.

Pulang Kampung talents international experiences

"My advice to hiring managers is to consider candidates from a wider talent pool. Companies need candidates with digital skill sets, but the local talent pool isn't ready yet. Consider Pulang Kampung candidates, who are Indonesians that have gained overseas work experience. They can meet your requirements, but you should also be ready to compensate with higher pay," explains Michelle.

She also points out, "Candidates now want more flexible working hours, so try to offer this where possible. Overall, speed up your decision-making because candidates are also moving fast now through the recruitment process. For retention, I advise hiring managers and recruiters to start the conversation with the candidate right from the beginning. This will help the company understand how you can best retain your talent."

Consider candidates from a wider talent pool, such as overseas Indonesians with required skills, but be ready to compensate with higher pay.
Companies compete for good talent

Lastly, Michelle shares, "We expect salaries to have a slightly higher increment than in 2021. As the demand for good talent rises, companies will compete to hire the best candidates."

Find out more

Request access to our 2022 Salary Survey to benchmark salaries and find out the latest hiring and talent trends in Indonesia's job market.