Hiring in Accounting and Finance: Higher than usual pay increments for job movers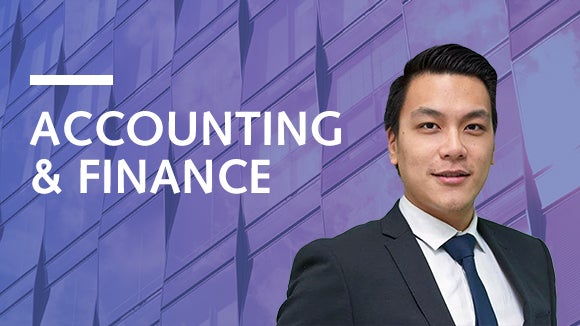 Indonesia's various industries are closing off the year with different results to show. Looking back on market trends in 2022, Andy Canggadibrata, Manager at Robert Walters Indonesia, reflects, "Most companies recovered 70% to 80% of their revenue over 2019 numbers. The mining industry has seen a dramatic rise amidst coal prices and demand for nickel for battery consumption. Due to the global strains on supply and demand, oil & gas has also gone up. The agriculture and chemical industries remain robust due to Indonesia's growing population."
In addition, Andy notes, "Local FMCGs and pharmaceuticals were less impacted and hiring numbers remained high. But it was a completely different state of affairs with multinational FMCGs and pharmaceuticals. The latter bloc saw many hiring freezes, restructuring and acquisitions. Thus, these multinationals focused on their internal talent development and promoting from within."
Read on to find out more about Andy's expectations of the labour market and hiring trends for Commerce Finance professionals in 2023.
Picking up speed on several fronts
In 2023, Andy foresees that many tech companies will continue with cost cutting exercises. Across all sectors, the push for digital transformation will gain momentum and more companies will restart corporate action activities.
From a hiring and talent strategy standpoint, trends in the coming year include the prevalence of hybrid work arrangements, a focus on employer branding, and a shift towards nurturing and growing candidates from within the organisation.
Independent workers wanted, corporate action experience also a plus point
Andy points out that autonomy will be a key skill set that business will look for in candidates. "Many companies have started to shift their finance operations to shared service centres, leading to the creation of many single contributor roles. Having the ability to work autonomously will be crucial in such settings."
Now that the economy is bouncing back, companies will need talents with experience in corporate actions, such as M&As and restructuring, to assist them as corporate action activities resume. Through it all, demand for skill sets pertaining to digital transformation remain a mainstay.
Given these conditions, Andy expects that roles that will be most in demand in 2023 are corporate finance manager, financial planning and analysis managers, and CFOs.
Review what you can offer
"The past year we saw a decline in activity of a few tech giants and a slowdown in the overall tech industry. As a result, we've observed that more candidates now seek out companies that are stable. Hybrid and flexible work arrangements are also a pull factor for candidates. Going into 2023, we expect these attitudes and preferences to persist," says Andy.
"The best thing that companies can do to attract and retain talent is to relook what they can offer their existing and prospective employees. Remain competitive by implementing hybrid work arrangement, internal equity schemes (ESOP), retention bonuses, and good annual merit increments. Monetary offerings aside, also consider letting employees gain exposure to different areas through job rotations or additional responsibilities," he advises.
Remain competitive by implementing hybrid or remote work arrangements.
Salary increments expected

As the economic has started to recover, job movers in accounting and finance can expect salary increments of around 15% to 25%. "This increment is higher than the average increments in previous years," points out Andy.
Find out more
Request access to our 2023 Salary Survey to benchmark salaries and to find out more about key hiring trends for Accounting and Finance professionals in Indonesia.