Consumer spending shifted to ecommerce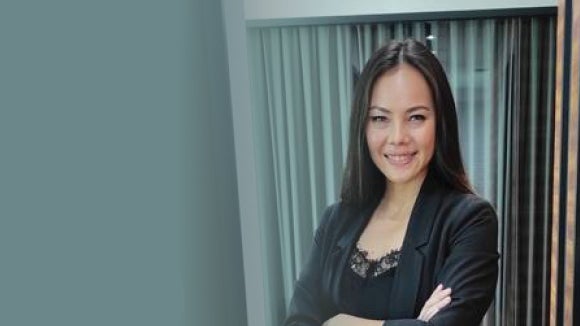 Compared to 2020, hiring has resumed at greater volumes for mature tech companies, often because they have received new funding, refined their business models, or launched new products. Overall, competition is fierce for qualified candidates in virtually all areas of technology.
Start-ups in areas such as insurance, logistics, education and financial technology continue to benefit from the ongoing pandemic as consumer spending has shifted online. However, IT services companies remain negatively impacted by the pandemic. Their non-tech clients are still proceeding with caution and reluctant to invest in new services, according to the 2022 Robert Walters Salary Survey.
Rika Tantiana, Manager of Tech & Transformation division at Robert Walters Indonesia, shares her expectations about the labour market for banking & financial services professionals in 2022
Health tech space is poised for a second wave of growth
Rika reveals, "Many candidates now seek a hybrid work or fully remote work arrangement. Companies that can offer this will have an added advantage as they try to attract the best talent. The fintech space will continue evolving in 2022. Already, we're seeing foreign companies acquire small, local banks to enter and launch digital products in the Indonesian market. Specifically, wealth tech and cryptocurrency start-ups are expected to secure more funding."
She adds, "Meanwhile, the health tech space is poised for a second wave of growth. We can expect to see traditional healthcare businesses launching digital products in order to compete against newer start-ups."
Stronger demand for cyber security talents
"Product managers are in short supply, as well as candidates working with data – particularly data engineers. We also expect to see a stronger demand for cyber security specialists across all levels. Good software engineers remain difficult to find. Due to the local talent shortage, many start-ups are considering offshoring their development teams to address this issue," explains Rika.
Hybrid working arrangement is the new norm
Rika shares, "Firstly, flexible or hybrid work arrangements are now essential if you want to attract and retain good tech candidates in 2022. Next, move without delay and expedite the interview process where possible. High calibre candidates can drop out of unnecessarily long interview processes, so deliver your offer without delay to secure your top candidates. Lastly, start-ups can sweeten their offers with long-term incentives such as employee stock ownership plans. We recommended including this for candidates at all levels."

Many candidates now seek a hybrid or remote work arrangement. Companies that can offer this will attract the best talent
Sign-on bonus become more common
Rika points out, "As recruitment volumes return to pre-pandemic levels, salaries are expected to keep rising in 2022. Tech candidates should request for pay increments of 25-30% when moving between companies."
"Sign-on bonuses will also become more common. These bonuses will be used to compensate candidates who forgo unvested equity when moving between companies," recommends Rika.
Find out more

Request access to our 2022 Salary Survey to benchmark salaries and find out the latest hiring and talent trends in Indonesia's job market.