Companies continue to hire to cope with market demands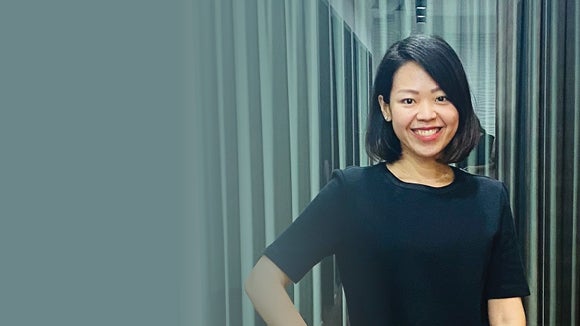 In 2021, companies that adjusted quickly through digital transformation could fulfill market demand. Industries with the capabilities or access to technology include Logistics, Transportation and Warehousing, Agriculture, Renewable Energy and Mining. All of these industries saw increased hiring over the last year, according to the 2022 Robert Walters Salary Survey.
In fact, in industries like Chemicals, companies even hired additional employees to cope with market demands. Much of this hiring demand stemmed from other companies looking to develop new divisions in Personal Care, Hygiene, F&B and Coatings.

Michelle Tanjung, Manager of Sales & Marketing division at Robert Walters Indonesia, shares her expectations about the labour market for sales and marketing professionals in 2022.

Greater needs for senior leaders

Michelle highlights, "For 2022, there will be a greater need for Heads of Sales, Sales Directors, Product Managers and Senior Marketing Managers."

Professionals with strong leadership and social influence

"Professionals with leadership and social influence will be highly sought after. Companies will also look for professionals with strong market knowledge and a large network in their respective industries. There will also be a demand for candidates with a proven track record of delivering strong returns in both sales and marketing," shares Michelle.

Focus on the required skill sets

As Michelle explains, "My advice to hiring managers in 2022 is to be adaptable. Move and respond fast to market conditions and different leadership styles. Now that technology allows us to work anywhere, focus on the skill sets you need from your employees and candidates and be flexible in other aspects."

"To attract the best talent to join your company, always think about where your organisation is positioned in the market and what sort of value you can offer to candidates," as she points out.

Consider candidates from a wider talent pool, such as overseas Indonesians with required skills, but be ready to compensate with higher pay.
Offer interesting remuneration schemes

Michelle reveals, "Competition will heat up in certain industries mentioned earlier, such as Logistics, Transportation and Warehousing, Chemicals and more. I expect there will be more interesting salary packages and remuneration schemes for these growing industries."

And lastly, she also emphasises, "There likely won't be any dramatic change to base salaries for Sales & Marketing roles in the B2B sector. However, I expect that hiring managers will adapt to changing market conditions in other ways. They will create interesting incentives and bonus schemes to attract and retain candidates.".

Find out more

Request access to our 2022 Salary Survey to benchmark salaries and find out the latest hiring and talent trends in Indonesia's job market.