Businesses are investing more in digital transformation to better engage customers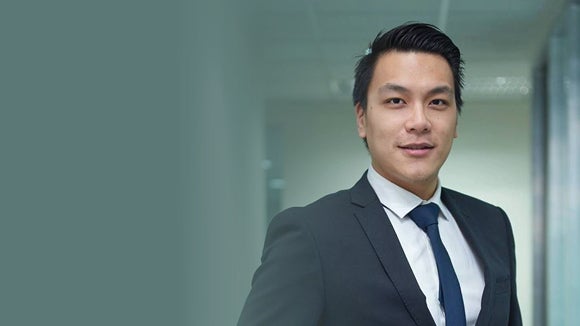 Companies remained cautious for the first half of 2021, but hiring restrictions eased up as the year went on. Many companies are now actively hiring again after they have streamlined their businesses and recouped losses from earlier on in the pandemic, according to the 2022 Robert Walters Salary Survey.  
Compared to local start-ups, foreign MNCs have maintained a more conservative stance towards hiring. Nevertheless, many MNCs have made hires from the local talent pool to replace natural attrition. In other cases, some of their expatriate employees have decided not to return to Indonesia. 
Andy Canggadibrata, Manager of Commerce Finance division at Robert Walters Indonesia, shares his expectations about the labour market for accounting and finance professionals in 2022.
Businesses are investing more into digital transformation 
As Andy shares, "Hiring has picked up in the second half of 2021, and this is expected to continue into the first half of 2022. Recruitment across all levels, including Director and C-level staff, will be less conservative. Next, businesses are investing more in digital transformation to better engage customers, so naturally, there is a strong demand for candidates with prior digital transformation experience. Finally, the war for top talent wages on as more candidates move from traditional retailers, FMCG and pharmaceutical companies to join smaller, but fast-growing start-ups."
Strong business acumen and analytical skills are highly sought after
As before, strong commercial acumen and business analysis skills are highly sought after. This is especially so for candidates who are agile and can adapt quickly to the changing business landscape. 
"Many eCommerce companies are expected to go public this year. For this reason, candidates with strong business M&A skills, and prior experience with fundraising or IPO listings, will stand out," Andy explains.
Hiring managers to be open-minded and move fast
"When it comes to recruitment, we'd advise hiring managers to be open-minded and move fast. Good candidates don't always come by easily, so consider hiring based on potential or accelerating the recruitment process to secure your favored candidate," Andy highlights.   
He also points out, "Besides a lucrative salary package, companies can retain their employees by supporting their welfare as they work from home. Find ways to keep employees engaged in this time, as many of them are just as productive with a flexible work or remote work arrangement."
With many e-commerce firms slated to go public, talent with business M&A skills and IPO listing experience will be sought after.
Talent remains in short supply in 2022
"We expect to see a spike in pay increments and bonuses in 2022 because much of this was put on hold during the pandemic. Furthermore, available talent remains in short supply while demand runs high. We will likely see candidates requesting for 25-30% pay increments when moving between jobs in the coming year," Andy shares.

Find out more

Request access to our 2022 Salary Survey to benchmark salaries and find out the latest hiring and talent trends in Indonesia's job market.